Dreamtown News | Can't Hold Me Back on TV!
Hello Dream Team:
As we begin settling into cooler breezes, we embrace this transition time with much excitement and fresh energy!! Thanks to each of you, Dreamtown is moving on to the next phase of production–editing! We finally see the light at the end of the tunnel. Updates below — but first, important news about our current film:
"CAN'T HOLD ME BACK" ON TV THIS WEEKEND
Can't Hold Me Back, our award-winning short doc (15 min) story about a Detroit teenager's quest to be the first in his family to graduate high school, returns to television this Sunday night (Sept. 29) on VME, PBS's Spanish language sister station!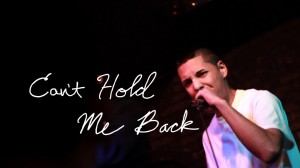 Broadcasts in most cities will begin around 10:30pm, following Great Performances. Go here for the channel and time in your area.
Can't Hold Me Back was commissioned as part of PBS's Latino Graduates. For more info about the film and additional broadcasts, follow us on Facebook!
DREAMTOWN'S NEW EDITOR
We are excited to introduce Julian Pozzi, our new editor!Julian brings a mix of passion for the game and industry experience. He is originally from Argentina and grew up playing soccer. For him, Dreamtown is a "love" project and "takes him back to his roots. "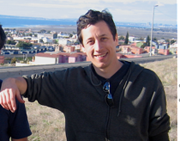 Julian received an MFA from Columbia in dramatic writing, worked for HBO for a documentary show called "John from Cincinnati", and was a segment producer (editing and writing) at LATV for two shows "American Latino" and "Latin Nation."
Bienvenido a nuestro equipo Julian!!
We are excited to be working with him and can't wait to share the process with each of you!!
STORY UPDATE
I recently got back from Ecuador and was able to touch base with our characters.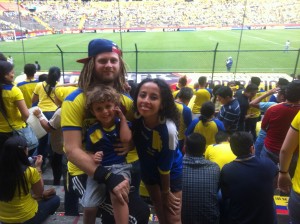 Ulises is embracing a new opportunity to serve the region he represents through his new position as an assemblyman. Anibal finished playing his 9th professional game! He is exerting all the qualities of a humble soccer star in the making and we are so proud of him. Carlos has found work in construction and is now able to provide stability for his family.
It was great seeing them and catching up with their continued progress.
REWARD FULFILLMENT
We haven't forgotten about your rewards and thank you for your patience. In the coming weeks you will be receiving a survey through kickstarter asking for information needed to process your reward.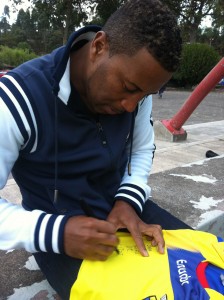 We are starting the production of most of the rewards offered to our backers, such as t-shirts, CD's, slideshows and art work. If you ordered a DVD, digital download or ticket, we expect to deliver that early next year (our goal for final edit) to old and new backers.
We are forever grateful to be sharing this journey with you and because of you! Thank you for all your help!
Warm Regards,
Betty Bastidas