Join Dreamtown's Outdoor Screening at Queens Museum
Amigos!
We've had the pleasure of screening Dreamtown in California, Connecticut, and New York and have garnered awards along the way. Soon we will be screening in Mexico and Kosovo.
For now Dreamtown is back in New York! We will be screening outdoors at the Queens Museum on Thursday, July 20, as part of their Passport Thursdays, featuring a live performance by our favorite band, Chota Madre followed by our film! (perfect combo)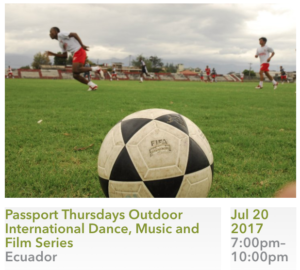 So bring a picnic blanket out to Flushing Meadows Corona Park for an evening in the cool shadow of the majestic Unisphere. We are thrilled to be part of Queens Museum's programming and would love to see you at this family friendly event!  As we'd like to see a good representation of our diverse communities, we kindly ask that you share this event with your community.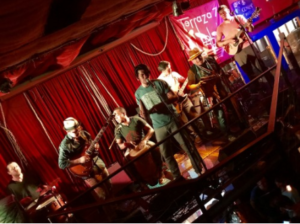 UPDATES FROM OUR PLAYER
 Anibal Chala, our youngest professional player and main protagonist just became a new dad!  Join us in congratulating Anibal and his new family for the greatest blessings life can give us.