Producing Team
Betty Bastidas
Producer/Director
A creative and passionate storyteller, Betty not only walks her talk, she dances it. On the soccer field, she would be a striker, leading the way to the goal with the help of her teammates.
She is an award-winning filmmaker, photographer, teaching artist and mom using media as a social tool to celebrate the strength of the human spirit and her love for self-expression. Betty was born in Ecuador and came to the US at the age of nine. Her experiences growing up as an Ecuadorian immigrant in the US helps her relate to a people from all walks of life. She seeks to capture people and environments in flux, where the ever-changing landscapes give way for unique and magical moments to surface, where faith is constantly tested and most satisfied. DreamTown is her latest passion project, keeping her creative energy flowing.
She is a graduate of UC Berkeley's Graduate School of Journalism, with a degree in Documentary Film and holds a certificate in documentary photography from Salt Institute of Documentary studies in Maine. Her projects have taken her across the world; to India, Thailand, Laos, Australia, Germany, Cuba, Colombia, Ecuador as well as within the United States. She has exhibited internationally and has been the recipient of numerous awards including the 2010 NALIP/HBO Documentary Award, 2008 NALAC Fund for the Arts, the 2006 Photography Fellowship from NYFA among others. You can find her spending time with her son Santiago and husband Martin in Fort Greene, Brooklyn.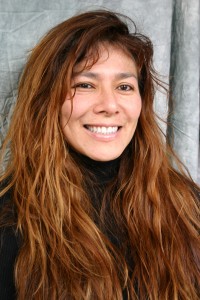 Maria Agui Carter
Executive Producer
Maria Agui Carter is a Writer, Producer, Director and founder of a film and new media company in Boston. She is a graduate of Harvard University, a former staff producer for WGBH Boston, and a Brandeis Visiting Scholar. Over a dozen of her documentaries have aired on public television. She is the current Executive board member of the Filmmaker's Collaborative, New England's largest group of independent producers making social issue media, and Board Chair of the National Association of Latino Independent Producers, the nation's largest advocacy, and professional development organization working on behalf of Latinos in Hollywood, network, cable, public, web, and independent media. She is also a freelance article and opinion writer for industry and academic publications, including Oxford Latino Encyclopedia, ABC CLIO, Release Print magazine, and Currents, among others.
As the Chair of the National Association of Latino Independent Producers, Maria is familiar with the work of many of my Latino colleagues and filmmakers. To her, Dreamtown is a special film. There are few voices speaking about the Black Latino experience, especially in Latin America. There are even fewer Ecuadorian filmmakers working in the documentary field. Being Ecuadorian herself, she has a special closeness to Betty and her subject, as an Ecuadorian immigrant and American Latina documentarian delivering long-form documentary films.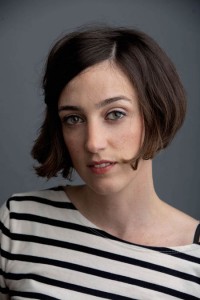 Alba Mora
Camera/Sound
Alba Mora is a documentary filmmaker and multimedia producer who's bounced around Barcelona, New York, Mexico City, Los Angeles and the Bay Area. She has directed three documentaries in India, Colombia and Cameroon that have been aired in Spanish TV and won awards at film festivals across Europe and United States. In 2008 she was awarded with the prestigious "La Caixa" Fellowship to do her Masters in Documentary film in the U.S. On May 2010 she graduated at the UC Berkeley Graduate School of Journalism. This year, Alba received the Tribeca Film Institute Latin America Media Arts Fund to produce her first feature length documentary in Mexico. She is currently working as a producer at Creative Differences, a documentary production house in Los Angeles.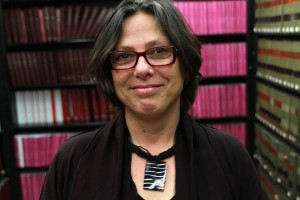 Lauren Townsend
Associate Producer
Lauren has done a little of everything when it comes to grassroots organizing. Building leadership, organizing people to achieve victories, and issues advocacy is what Lauren has been doing for nearly three decades. This has included managing staff and budgets, raising funds, and designing and implementing campaign plans.
While Lauren has worked with numerous organizations on an array of issues, she received awards from the Philadelphia Coalition of Labor Union Women and Jobs with Justice for her tenure executive director of Citizens for Consumer Justice (CCJ) in PA.
Lauren has also served as campaign manager for a number of electoral campaigns. She is anxious to use her campaign skills producing independent films, and is thrilled to be on the DreamTown team!
TUPAC GALARZAField Producer/Additional Camera
Tupac Galarza is a Director of Photography in Ecuador for Terra Films Productions. He has worked as a camera man for short films, commercials, music videos, documentaries and TV programs. His film credits include Director of Photography for TV program Vision 360 in 2010, Field Producer for Heart Lift, and Director of a music video for famous artist Guanaco, as well as a props manager for two short films shot on super 16mm, for students in Argentina ENERC.
He studied Film and TV Studies at Eliseo Subiela's Professional Film School in Buenos Aires Argentina and majored in cinematography from 2005-2007.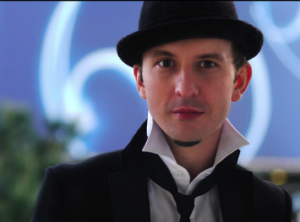 Force Theory Productions
Music Composition
Force Theory was formed in 2004 by Michael Ion Furjanic and Sanford Livingston, In 2005, Force Theory composed and sound designed the film FAVELA RISING, which won 24 international film festivals and was short-listed for the Academy Awards. The team went on to score and sound design the film JESUS CAMP by Heidi Ewing and Rachel Grady, which was released theatrically by Magnolia Pictures and was nominated for the 2007 best documentary Academy Award. In late 2007, Force Theory added 7 songs to MANDA BALA (Send a Bullet) by Jason Kohn, which won the grand jury prize for documentary at the Sundance Film Festival.
CREATIVE TEAM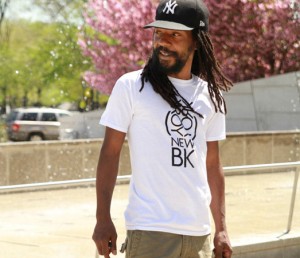 Dwane Maxwell,
Art Director
Dwane Maxwell is a Creative Artist who was born in Jamaica and has lived in Brooklyn, New York for over 20 years. Dwane graduated from Pratt Institute in Brooklyn with a BA in Communication Design and has worked at some award winning agencies such as Centerpoint Design, Bandujo advertising + design and Disney Publication Worldwide. Both creativity and soccer plays an important role in Dwane life. As passionate soccer player since living in Jamaica, he strongly believes in teamwork and creating strategy that will help him reach is goals while working on assignments from clients or his own projects. Soccer is more than a game to Dwane, it's a lifestyle that that balances his daily life.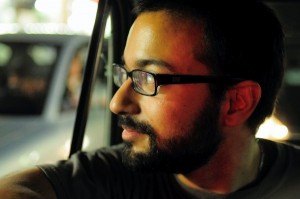 Armand Emamdjomeh
Web Design
Armand Emamdjomeh is a Los Angeles-based visual journalist with an penchant for black-and-white film street photography. Armand is a graduate of the UC Berkeley Graduate School of Journalism, and is currently a web producer and developer at the Los Angeles Times.
OUTREACH TEAM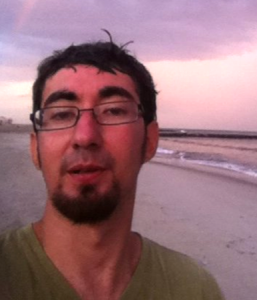 Gabriel Roldós
Gabriel is an Arts and Cultural Administrator that has a focus in communications and community engagement. He began his career in Ecuador as a Multimedia Designer for Quitsa-To Scientific Project and for Quito Eterno, a network of researchers that re-interpret history. He moved to United States to strengthen his skills in communications and project management. In Miami he worked as Assistant Director for ART+ Gallery, and in New York he worked for the Queens Museum of Art as project manager for initiatives for parks and public programs. In the process he produced several independent screening events, including the Chilean and Ecuadorean Film Festival. He is the founder and executive producer of Fluid New Media Lab, a New York City-based archive of audiovisual pieces by emerging artists that collaborate to produce events, exhibitions, and workshops to advance and showcase their media works. He loves soccer and is passionate about the sport as well as art.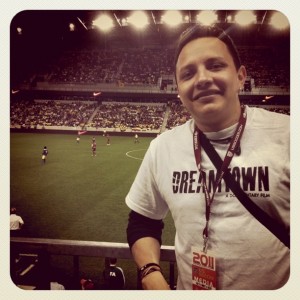 Jorge Torres
Jorge is a community organizer and Founder/Director of Unidad Latina en Accion NJ, a nonprofit community based organization fighting for immigrant rights.Originally born in Quito, Ecuador, he migrated to the US when he was 16 and studied TV and Video Production in New Jersey. He believes that the only way communities will achieve social justice is through the empowerment of the people. Jorge also is a professional editor and considers alternative media to be a necessary tool for the struggle in our communities. He is currently directing a documentary "Detras de la verdad – Behind the Truth" about the reality immigrants face in the United States. Jorge is also involved with DreamTown because he loves the beautiful game and sees the power in the sport.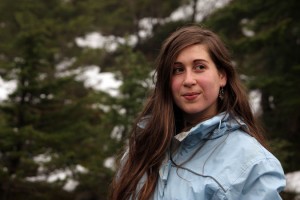 Laura Vladimirova
Laura Vladimirova is a published non-fiction author and visual storyteller currently based out of New York City. Her deep involvement with the Pull Focus Film School, a non-profit documentary film school, helped shape her knowledge that documentary films are powerful tools for social change. She is passionate about culture, communities in need, and public access to the arts, which is why she was so drawn to the DreamTown documentary. For her, the DreamTown story and the work behind the film truly capture the meaning of community.
ADVISORS
Martin Brecht
Soccer Consultant
Martin Brecht is an artist and art educator serving as soccer consultant for Dreamtown. Originally a NYC Teaching Fellow, Martin brings ten years of teaching experience and a lifelong passion for the beautiful game to the crew. He has served as soccer coach at Malcolm X Elementary School in Berkeley, CA and worked in a similar role at Oakland International High School with the non-profit Soccer Without Borders. When he isn't playing a pick-up soccer game in the park or cheering on his favorite team Tottenham Hotspur, Martin- along with filmmaker wife Betty Bastidas- can be found in Brooklyn training their son Santiago to be the next Pele.
Brooke E. Lawsing
Grant Writing Advisor
Active, intuitive and thoughtful, Brooke's professional goals mirror her life long passions: writing, teaching and working participating in outdoor adventure sports. She looks forward to her time writing Travel Adventure articles for Examiner.com after spending the past two winters teaching, implementing curriculum and completing her Level I Ski Instructor's license. Brooke obtained an M.Ed. in Curriculum Development and the Integrated Arts and a B.A. in English Literature from Bates College. While at Bates, she finished her degree by attending The Salt Institute for Documentary Studies in Portland, Maine and received a Creative Non-fiction writing certificate. Brooke is passionate about writing and critiquing films and DreamTown is a way to stay involved and expand her craft.
Jose Yanez, Translator/Transcriber
Jose came to the United States when he was 13 years old. Originally born in Quito, Ecuador he holds a Bachelor of Arts from Queens College with a concentration in Nutrition. He works with under-served communities in the South Bronx and Corona, Queens. Soccer is one of his biggest passions and whenever he's on the soccer field he likes to play as a creative midfielder facilitating passes to his strikers. He became involved in Dreamtown because he felt that it was important to give a voice to a community that is celebrated only when they make it to the pros but is completely forgotten otherwise.