Producing Team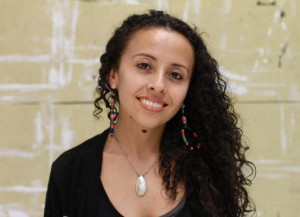 Betty Bastidas 
Producer/Director
Betty is an award winning filmmaker, photographer, educator and mom. She was born in Ecuador and came to the United States at the age of nine. As an immigrant child, Betty found in the camera a tool to explore and understand her new surroundings, and to navigate the two cultures in which she found herself sandwiched—American and Latino.
Her most recent short film, Can't Hold Me Back was executive produced by ITVS and is set to broadcast on PBS in the fall. She is currently co-producing and co-directing New American Girls for Latino Public Broadcast and directing DreamTown, her first international soccer feature film that has garnered the 2010 HBO/NALIP Documentary award, and a short version was published on PBS's Frontline/World| Stories from Another Planet. She has exhibited internationally and has been the recipient of numerous awards including the 2008 NALAC Fund for the Arts, the 2006 Photography Fellowship from NYFA among others. A graduate of New York University and the UC Berkeley Graduate School of Journalism, Betty holds a B.S. in Marketing and an M.A. in Journalism and Documentary Studies. You can find her spending time with her son Santiago in Brooklyn.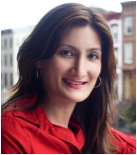 Giovanna Aguilar
Producer/Writer
Giovanna Aguilar is a creative, business savvy producer and writer creating content based on inspirational real-life stories.
Aguilar join's Betty Bastidas' DREAMTOWN to bring awareness of the struggles Ecuadorians face in their pursuit of opportunities and acceptance—universal stories of 'the Other'. In 2010 she produced the USA episode of Gladiadores, a fan-based, reality soccer TV show airing in Ecuador, her birthplace.
Other credits include digital podcasts, industrial videos, commercials and webisodes, such as the film-related web series Latin Slate (Writer, Producer and Host), and Showtime Television's When I Grow Up (Producer), written and directed by award-winning filmmaker George Valencia.
Aguilar has a B.A. in Political Science from CUNY's Hunter College. She is active in the NYC film community, and served as the PR Chair (2010-2011) of the NY Chapter of the National Association of Latino Independent Producers (NALIP).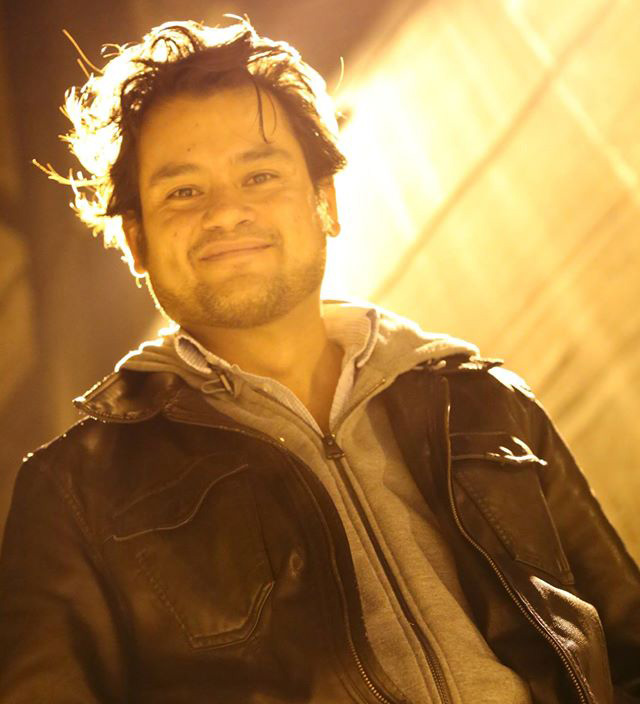 Christian Mejia, Producer/Ecuador 
Christian Mejia is the Founder of Retrogusto Films (Ecuador and United Kingdom) where he creates and develops intellectual property (IP).
Christian has worked as a Field Producer for UNICEF (NY Headquarters) in Latin America and was in charge of pre-production, camerawork, post-production, voice over and editing.  He has experience in film, video, photography and multi-media campaigns for United Nations Children's Fund (UNICEF), Food and Agriculture Organization (FAO), International Labour Organization (ILO), United Nations World Food Program (WFP), Rwandan Red Cross, European Union Delegation in Peru, Andean Community General Assembly Office, and communications consultant for various profit and non-profit organizations.
His expertise is producing broadcast video, documentary film, short film, radio and photography from conception to delivery. He has a BA Degree in Communications and Media from the Instituto Tecnológico de Monterrey ITESM-Mexico, a Master's Degree in Business Administration (MBA) at CENTRUM Business School and an Entertainment Business Management (EBM) Degree at the Vancouver Film School.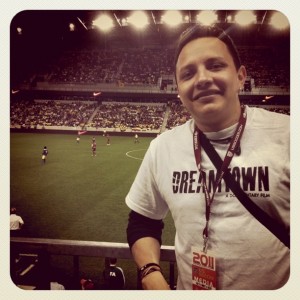 Jorge Torres
Producer/Outreach
Jorge is a professional filmmaker and editor, originally born in Quito, Ecuador, he migrated to the US when he was 16 and has a degree in Cinematography and Video Production. He believes the only way communities will achieve social justice is through the empowerment of the people. Torres considers alternative media to be a necessary tool for the struggle in our communities. Jorge founded R. Evolution Productions, a film company that works for non-profit organizations, to highlight the struggles of the immigrant community. R. Evolution Productions was part of the No Papers No Fear campaign tour that began in Arizona and traveled across the country, with undocumented families, workers and students. Jorge directed a documentary, Undocumented, that was featured in the New England Festival of Ibero American Cinema, at Yale University. Undocumented presented the plight of undocumented immigrants who live and work in the United States. Jorge chose to assist in the production of Dream Town because he strongly believes that this documentary could help raise social awareness through the power of Soccer.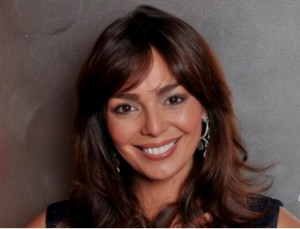 Elaine Del Valle
Executive Producer
Named 2013 "TRENDSETTER" at the Multicultural Media Forum, Soulfrito Arts Foundation "Inspiring Artist", CNN "Woman of Note", and a NY Times "Triumph" Elaine Del Valle has enjoyed a lucrative voice-over and commercial career for over a decade.
 Striving to free herself from the industry's "commercial" label, she studied under the legendary Wynn Handman, in whose studios she wrote and developed her solo show "Brownsville Bred"– her true coming of age story set in the tough neighborhood of Brownsville Brooklyn NY. Del Valle and Brownsville Bred went on to win the 2012 HOLA Award for Outstanding Solo Performance, The Network's "One-Act Festival", Teatro La Tea's "The One Festival", and received nominations for Outstanding contribution to Theatre in a solo performance from The LA Theatre Review and The NY Innovative Theatre Awards.
Film and TV 
In her latest feature film work, "Elliot Loves", Elaine plays a "beautifully realized" "Latina spitfire". Elliot Loves airs this Summer 2013 on HBO Latino. Her latest comedic role is in a short film entitled "Stereotypically Me". In it Elaine plays a figment of a writers imagination, a crack addict who delivers a message no writer wants to hear.
 Recent television appearances include a tough cop on CBS's NYC-22 and a grieving daughter in MTV's (new for this fall) scripted comedy series, Failosophy.
 She can also be heard on Nickelodeon's/CBS's hit animated series, Dora The Explorer, in which she continues to work, sing and voice for many characters since its debut in 2000. Outside of Acting
 Recognized for her many philanthropic endeavors, Elaine is the Founder and Co-Chair of The Mansion Ride for Autism Charity Cycling Event–named "one of "The Country's TOP 35 Largest and Most Interesting Charity Rides" by Bicycling Magazine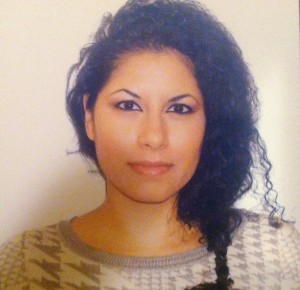 Estefanía Szprengiel 
Editor
Estefanía Szprengiel was born and raised in Guayaquil, Ecuador and moved to the New York when she was 18 years old. She studied Film and Television at New York University and is currently a Writer/Producer at HBO Latino. Her experience in post production spans from editing, to special effects, compositing and animation. She has worked on documentaries such as Count Down to Zero and corporate commercials for BVLGARI.
Flavia Romani 
Assistant Editor
Flavia Romani was born and raised in Venezuela from Italian parents.
At 18, she moved to Boston and attended Boston University where she earned a bachelor degree in International Management and Marketing and a minor in Film Studies. In 2012 she moved to New York to pursue film. Since then, she has worked as assistant camera for a number of short films, camera operator and video editor for the TV shows i-Italy TV and Brindiamo!, and assistant editor in the feature documentaries/filmsThe Microlending Project, John of God, and Dreamtown.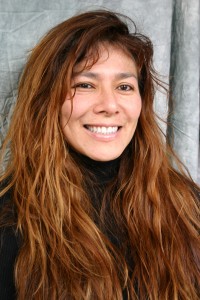 Maria Agui Carter 
Consulting Producer
MARIA AGUI CARTER is an award-winning filmmaker and founder of Iguana Films in Boston. Two of her most recent feature documentaries broadcast on PBS: No Job for a Woman (PBS World), and REBEL (National PBS Special), winner of the 2014 Erik Barnouw Honorable Mention as best historical film in America, and now touring museums, theaters, and festivals around the country (rebeldocumentary.com). Her new monologue, 14 Freight Trains, about the first American soldier to die in Iraq, an undocumented Latino, will premiere at Arena Stage in fall 2014. She grew up an undocumented "Dreamer," graduated from Harvard, is a Trustee of NALIP, and is a member of the Writer's Guild since 2000. She has been the winner of a Warren, Rockefeller, George Peabody Gardner, CPB, and NALIP fellowships, among others and has been a visiting artist/scholar at Harvard, Tulane and Brandeis universities.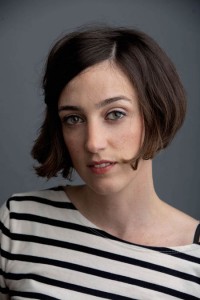 Alba Mora 
Camera/Sound
Alba Mora is a documentary filmmaker and multimedia producer who's bounced around Barcelona, New York, Mexico City, Los Angeles and the Bay Area. She has directed three documentaries in India, Colombia and Cameroon that have been aired in Spanish TV and won awards at film festivals across Europe and United States. In 2008 she was awarded with the prestigious "La Caixa" Fellowship to do her Masters in Documentary film in the U.S. On May 2010 she graduated at the UC Berkeley Graduate School of Journalism. This year, Alba received the Tribeca Film Institute Latin America Media Arts Fund to produce her first feature length documentary in Mexico. She is currently working as a producer at Creative Differences, a documentary production house in Los Angeles.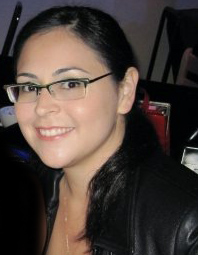 Maia Monasterios
Story Producer
Maia is an award-winning, internationally broadcast TV and Film Director/ Producer and passionate Human Rights and Environmental Change Agent whose aim has been making a positive difference through the power of Media. Seeking to build bridges of tolerance, understanding and peace she's traveled 3 continents producing/ directing over 60 hours of Emmy award winning documentary series including among others, NBC's Genealogy/Family History series "Who Do You Think You Are" with Brook Shields & Susan Sarandon, PBS "History Detectives" featuring Secretary of Defense Leon Panetta, "Voices of DreamTown" a story about race equality in sports commissioned for Frontline World, Make a Wish foundation special for TLC and MTV's multiple emmy award winning series "True Life": inspiring stories of teens over coming drug addiction, transgender prejudice, body dismorphia, obesity and phobias. One of Maia's True Life stories on Teens addicted to Crystal Meth was awarded the 2007 Prism Award: The Art of Making a Difference. She has taught at various film schools and volunteers for many NGO's including Lifenets – Save Darfur, Coalition for Peace and Justice, Success for Kids and Sustainable Intentional Eco community projects. Documenting challenging subject matter with a sensibility for capturing personal character driven stories with universal human themes, Maia's passion has continued to be working to transform social misconceptions, inspire compassion, human dignity and UNITY through a deeper understanding of our world.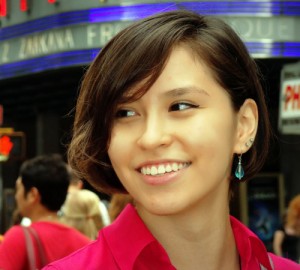 Ashley Calle
Assistant Editor/Intern
Entering her senior year at Penn State, Ashley Calle aspires to affect culture. Since childhood, she has been involved in the arts, now studying both digital art and film production. Ashley is passionate about women's rights, human equality, and the environment. With roots in Ecuador and Colombia, she also seeks to serve as positive role model for the Latino community. Her involvement in Dreamtown is a chance to connect with the Latino filmmaker community and to create something beautiful. She hopes to pursue a career in either motion graphics or motion pictures and anything in between. Aligning herself with like-minded individuals and impactful projects, she believes that the power of the image cannot and should not be underestimated.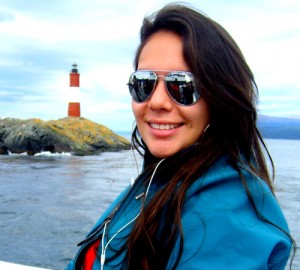 Flavia Cornejo
Translator/Intern
Flavia Cornejo is a student at Pace University majoring in Modern Languages with concentrations in French, Spanish, and Italian. Although born in New Jersey, Flavia has spent many months living out of the country mainly in Peru, where her family is from, and Argentina. This, along with her love of languages, has sparked her interest in translating and becoming more of a global citizen. She loves anything relating to the Latin Culture, which is why she was immediately drawn to DreamTown and what the movie represents, and hopes to one day make a difference within the Latin community in the United States or around the world.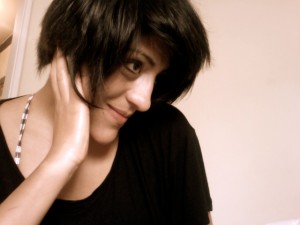 Ati Egas
Writer/Outreach
Ati Egas is an Ecuayorker with a background in Visual Arts and Visual Anthropology/Documentary. Her experience working with audiences throughout New York City demonstrates her commitment to the cultural and artistic landscape of this multifaceted city. She is currently working on her graduate thesis: The role of museums in the construction of identities through programming and exhibitions: the case of the "Ecuayorkers" at El Museo del Barrio's 2007 biennial; and a short documentary film called Atrapa Niebla (Fog Catcher), focusing on the agency of indigenous women leaders in the highlands of Ecuador.
TUPAC GALARZAField Producer/Additional Camera
Tupac Galarza is a Director of Photography in Ecuador for Terra Films Productions. He has worked as a camera man for short films, commercials, music videos, documentaries and TV programs. His film credits include Director of Photography for TV program Vision 360 in 2010, Field Producer for Heart Lift, and Director of a music video for famous artist Guanaco, as well as a props manager for two short films shot on super 16mm, for students in Argentina ENERC.
He studied Film and TV Studies at Eliseo Subiela's Professional Film School in Buenos Aires Argentina and majored in cinematography from 2005-2007.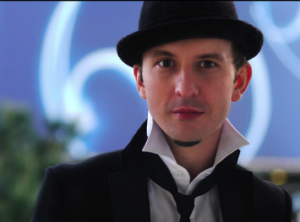 Force Theory Productions
Music Composition
Force Theory was formed in 2004 by Michael Ion Furjanic and Sanford Livingston, In 2005, Force Theory composed and sound designed the film FAVELA RISING, which won 24 international film festivals and was short-listed for the Academy Awards. The team went on to score and sound design the film JESUS CAMP by Heidi Ewing and Rachel Grady, which was released theatrically by Magnolia Pictures and was nominated for the 2007 best documentary Academy Award. In late 2007, Force Theory added 7 songs to MANDA BALA (Send a Bullet) by Jason Kohn, which won the grand jury prize for documentary at the Sundance Film Festival.
CREATIVE TEAM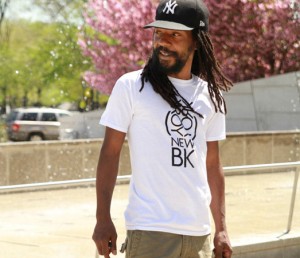 Dwane Maxwell,
Art Director
Dwane Maxwell is a Creative Artist who was born in Jamaica and has lived in Brooklyn, New York for over 20 years. Dwane graduated from Pratt Institute in Brooklyn with a BA in Communication Design and has worked at some award winning agencies such as Centerpoint Design, Bandujo advertising + design and Disney Publication Worldwide. Both creativity and soccer plays an important role in Dwane life. As passionate soccer player since living in Jamaica, he strongly believes in teamwork and creating strategy that will help him reach is goals while working on assignments from clients or his own projects. Soccer is more than a game to Dwane, it's a lifestyle that that balances his daily life.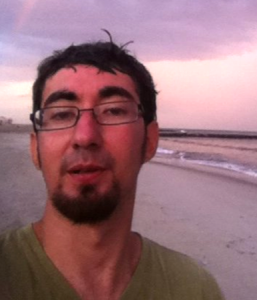 Gabriel Roldos
Gabriel is an Arts and Cultural Administrator that has a focus in communications and community engagement. He began his career in Ecuador as a Multimedia Designer for Quitsa-To Scientific Project and for Quito Eterno, a network of researchers that re-interpret history. He moved to United States to strengthen his skills in communications and project management. In Miami he worked as Assistant Director for ART+ Gallery, and in New York he worked for the Queens Museum of Art as project manager for initiatives for parks and public programs. In the process he produced several independent screening events, including the Chilean and Ecuadorean Film Festival. He is the founder and executive producer of Fluid New Media Lab, a New York City-based archive of audiovisual pieces by emerging artists that collaborate to produce events, exhibitions, and workshops to advance and showcase their media works. He loves soccer and is passionate about the sport as well as art.
ADVISORS
Brooke E. Lawsing
Grant Writing Advisor
Active, intuitive and thoughtful, Brooke's professional goals mirror her life long passions: writing, teaching and working participating in outdoor adventure sports. She looks forward to her time writing Travel Adventure articles for Examiner.com after spending the past two winters teaching, implementing curriculum and completing her Level I Ski Instructor's license. Brooke obtained an M.Ed. in Curriculum Development and the Integrated Arts and a B.A. in English Literature from Bates College. While at Bates, she finished her degree by attending The Salt Institute for Documentary Studies in Portland, Maine and received a Creative Non-fiction writing certificate. Brooke is passionate about writing and critiquing films and DreamTown is a way to stay involved and expand her craft.
Jose Yanez, Translator/Transcriber
Jose came to the United States when he was 13 years old. Originally born in Quito, Ecuador he holds a Bachelor of Arts from Queens College with a concentration in Nutrition. He works with under-served communities in the South Bronx and Corona, Queens. Soccer is one of his biggest passions and whenever he's on the soccer field he likes to play as a creative midfielder facilitating passes to his strikers. He became involved in Dreamtown because he felt that it was important to give a voice to a community that is celebrated only when they make it to the pros but is completely forgotten otherwise.